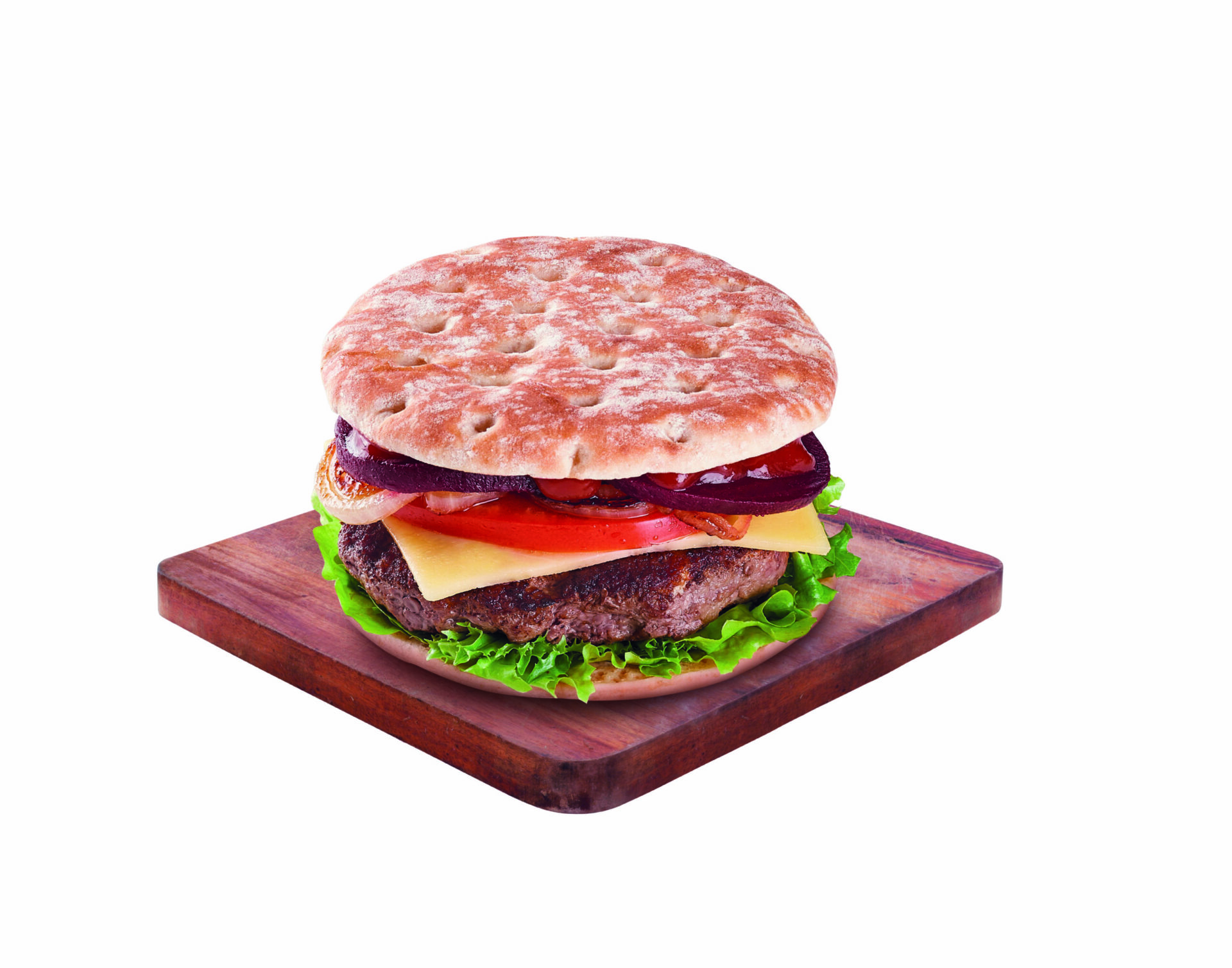 INGREDIENTS:
1 Tip Top® Burger Thin
3 Lettuce leaves
1 Beef patty
1 Slice cheese
3 Tomato slices
3 Beetroot slices
Caramelised onion
METHOD:
Pan fry beef patty until cooked through and leave to cool.
Place lettuce leaves on burger thin base, followed by beef patty
Top with cheese, tomato, beetroot & onion.
Place burger thin lid on top.