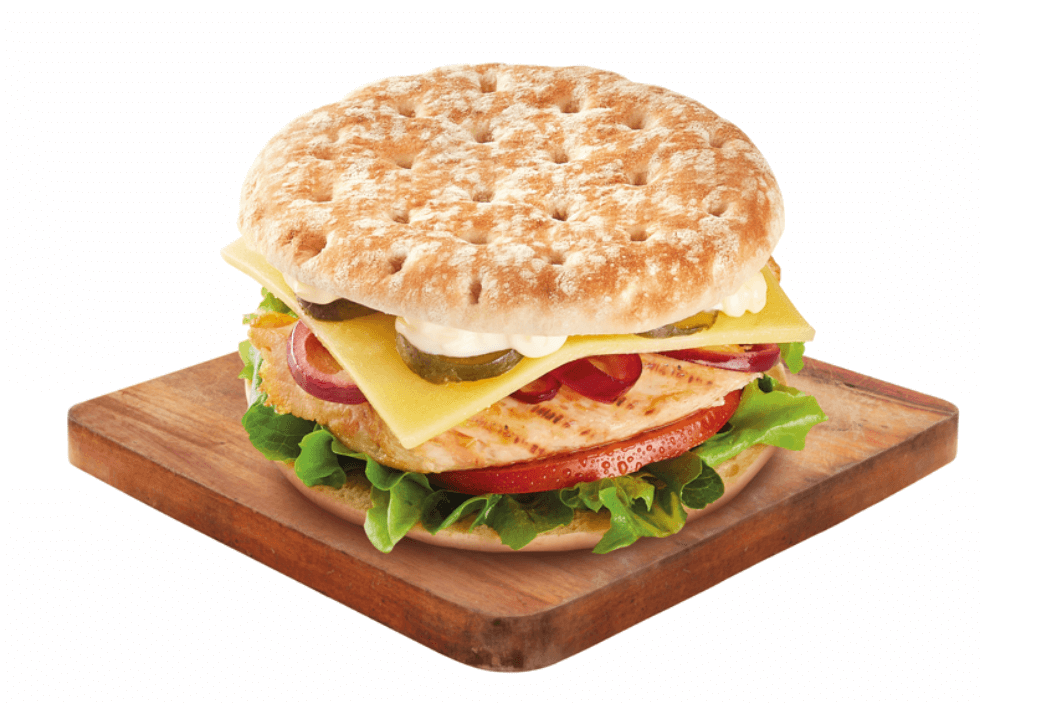 Burger Thins Chicken Burger
INGREDIENTS:
1 Tip Top® Burger Thin
1x chicken breast
1x cheese slice
2x slices tomato
2x lettuce leaves
4x onion rings
3x gherkins
Small amount of mayonnaise
METHOD:
Pan fry chicken breast fillet until cooked through with golden brown colour on both sides
Allow chicken to cool.
Cut up tomatoes and gherkins.
Place lettuce leaves and tomatoes on burger thin base, followed by chicken breast, onion, cheese and gherkins. Top with mayonnaise if desired. Place burger thin lid on top.